Dr. Chinchure works with various governmental and industry bodies to formulate policies that can influence fostering innovation within organizations, industries and allied areas such as education.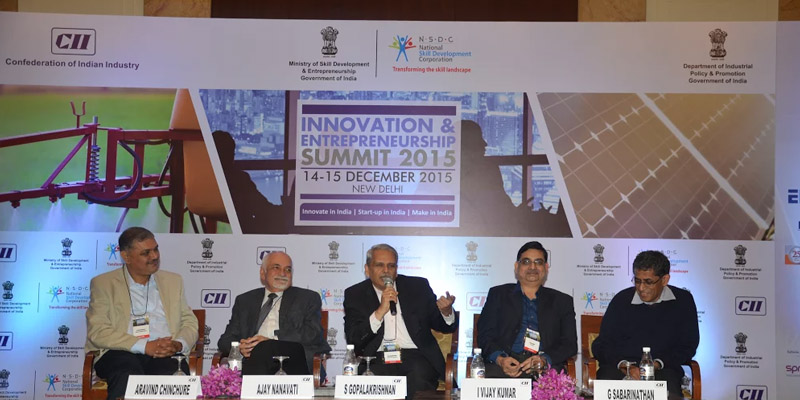 Some of his contributions in the area of policy making are listed here.
World Bank Funded Project in Bangladesh
As an International Expert on IP and Innovation, Dr. Chinchure worked with the World Bank funded Higher Education Quality Enhancement Program (HEQEP),to draft the following policy guidelines and proposed new programs to build innovation and IP capacity in Bangladesh.
Dr. Chinchure's Role
Prepared the draft IP Policy for the universities covering the various stages of IP management and policy guidelines for it. The policy guidelines for the universities help in developing their own IP policy and management system.
Prepared draft manual for the Technology Transfer Office (TTO). This manual enables universities to set up the TTO and manage entire value chain of IP capture, protection, and commercialization. This manual is prepared for quick implementation and ease of operation considering that TTO is a new concept in Bangladesh.
Prepared a report on existing IP laws in Bangladesh and compared with the current laws of other countries. Made recommendations to strengthen the IP system in Bangladesh in the areas of:

Amendments and New IP Laws
Enforcement of IP Laws
Upgrading Patent, Designs and Trademark Office
Creating IP Professionals – Capacity Building
Other Interventions
Sectoral Innovation Council, Government of India
Dr. Chinchure was a member of the Sectoral Innovation Council which is a part of the National Innovation Council (NInC) constituted by the Government of India to prepare a roadmap for innovation for the period 2010 to 2020, and to implement strategies for inclusive innovation in India. The goal of the NInC was to provide mutually reinforcing policies, recommendations and methodologies to implement and boost innovation performance in the country. The Sectoral Innovation Council was setup to drive the innovation agenda in the country across various sectors and harness the core competencies, local talent, resources and capabilities to create new opportunities.
Prepared an approach note that offered innovative ideas and best practices on creating human capital and for the Ministry to catalyze the creation of a talent and knowledge ecosystem, whereby India becomes more competitive, and a cradle for new jobs.
Contributed to develop an innovation program, 'One MP – One Idea' competition as part of a program for the National Innovation Council. The competition was launched in each Lok Sabha constituency annually to select and award the top innovators in the country. The aim of the program was to foster a grass-root bottoms-up approach to innovation and development and arrive at solutions for local problems.
He was also an active participant in brainstorming sessions of the NInC to develop new initiatives and programs as a part of setting the innovation agenda for India.
Confederation of Indian Industries (CII)
Dr. Chinchure was a member of the CII's national innovation and startup council.
The CII is India's premier business association with over 8000 members, from the private as well as public sectors, including SMEs and MNCs, and an indirect membership of over 200,000 enterprises from around 240 national and regional sectoral industry bodies. It works to create and sustain an environment conducive to the development of India, partnering industry, Government, and civil society, through advisory and consultative processes.
Dr. Chinchure's Role
Prepared a document providing guidelines for startups to manage their intellectual property (IP). This work is going to be part of the Reference Book for Startups which will be published by Penguin.
Chaired a subgroup to develop the outline of the entrepreneurship curriculum for different streams of higher education. The team developed a model of entrepreneurship education that connects all stakeholders including schools, CII members, investors, government, accelerators and global partners. Prepared a curriculum outline and structure for the engineering, management and working professionals.
Contributed to CII's sub-committee constituted to analyze different enablers of innovation at the state level and to facilitate policy makers to develop roadmaps to improve innovation in the states.