Dr. Chinchure's involvement with the corporate world spans over a decade and he has direct and hands-on experience of working with organizations in areas such as research, technology, innovation, intellectual property, business strategy, venture investment and M&A.
He is engaged with Indian and multinational companies as well as small and medium sized companies in areas of innovation and intellectual asset management, to create new growth opportunities by developing strategy, building capabilities, and launching new initiatives.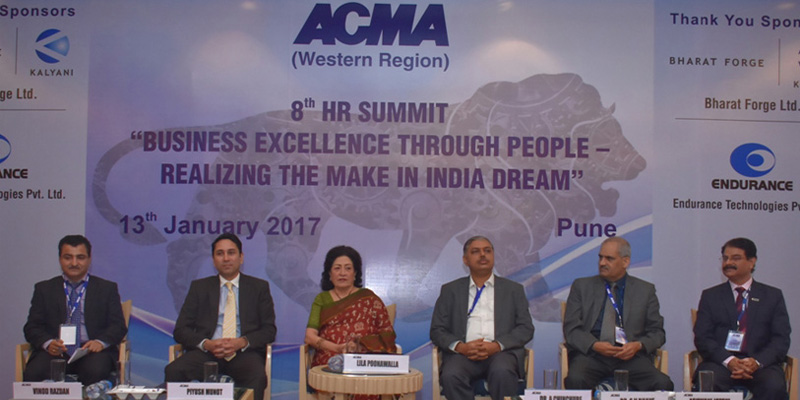 The following is a summary of his work with corporate organizations.
One of the best industrial R&D companies in the world
Large multinational and Indian companies, and a startup
High-end technology product and services companies
Different geographies in Asia, Europe, and North America
Policymakers for the national and international population, as a member of the committees constituted by the government, industry bodies, global organizations
The Office of Board of Director and Chairman of a Fortune 500 company
Global leaders, including Nobel laureates,Thought Leaders, Management Gurus, Founders of successful global companies, and transformational leaders of social development
Offerings
Multi-National Companies
Progressing in emerging markets is key to the growth of organizations with multi-geographic presence. Innovation is vital to help companies achieve their goals in these markets, and involves a deliberate process that calls for strategizing. Dr. Chinchure works with organizations in multiple areas to help them meet these objectives:
Identifying innovation opportunities for emerging markets
Business, innovation, technology, & IP strategy for emerging markets
Building innovation culture within organization focused on emerging markets
Scouting businesses in emerging markets for investment, joint ventures, and M&A
Partnership with organization in emerging markets
Large Indian Companies
Dr. Chinchure works with large Indian companies on a set of areas to foster growth, innovation and academic partnerships to propel their future growth. His industry engagements are across multiple spheres such as:
Business, innovation, technology, & IP strategy
Building bottoms up innovation ecosystem within the organization
Identifying innovation opportunities for future growth
Creativity, Design Thinking, Innovation, & IP training
Scouting companies for investment, joint ventures, and M&A
Technology and IP Due Diligence
Partnership with academic institutions
Small And Medium Enterprises
Dr. Chinchure helps small and medium enterprises to strategize on areas such as new markets, partnerships, investors, as well as asset management and other growth strategies.
He consults small and medium enterprises in the following areas:
Business growth strategy
Finding innovation opportunities for existing and new products and services
Intellectual Property and Intangible Asset management
VC & PE investments
Building strategic partnership
Identifying new markets and geographies for growth
Engagement Models
Dr. Chinchure engages with organizations through training sessions and workshops for corporate teams, as well as by being a strategic advisor to the management teams.
Strategic Advisory
A prime of Dr. Chinchure's work is around strategizing, and helping leadership teams to ideate about fostering innovation within companies, and working on areas such as:
Developing vision and strategy for innovation-led growth
Creating innovation culture and ecosystem within the organization
Building innovation leaders and champions for seeding innovation culture
Organizing innovation jams and hackathons for creating disruptive ideas
Understanding innovation capabilities within the organization through benchmarking exercise
Hiring and retaining innovation talent
Creating innovation laboratory
Innovation Training and Workshops
Dr. Chinchure also leads workshops for senior leaders and employees around the following topics:
Creating Innovation Mindset: Foundation for Innovation Culture
Unlocking and Unleashing Innovation for Accelerated Value Creation
Innovating in Emerging Markets
Institutionalizing Innovation within Companies
Creativity and Problem Solving
Global and Indian Megatrends: Opportunities for Innovation
Managing Intellectual Assets