Dr. Chinchure is engaged in social entrepreneurship and works with some of the well-known non-profits in India to support their work. He serves as a Board Member of several social organizations. Below are some of his interest areas and associations in the social sector: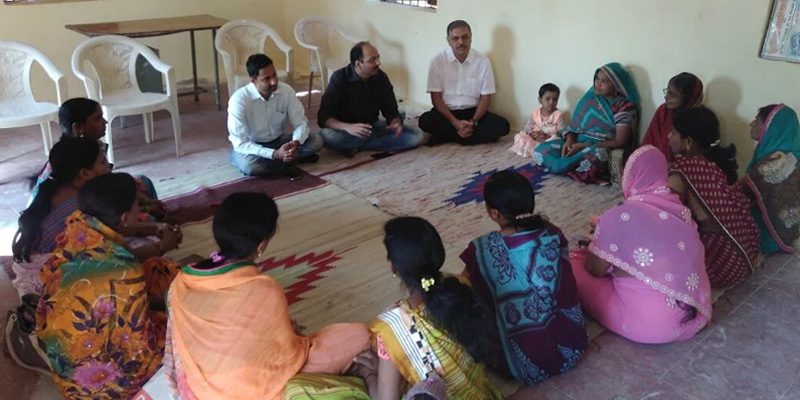 Evangelizing innovation, entrepreneurship and intellectual property
During the past 10 years, Dr. Chinchure has addressed 25000 students, teachers, professors and staff around India and neighboring countries to create awareness about the importance & relevance of innovation, entrepreneurship and intellectual property to society, nation and businesses. He also works with schools and organizations such as Teenovators to promote creativity and innovation among school students.
Education
He works with Gyanome, the organization working to democratize the quality of education to all sections of the society by building and developing educational supplements and other interventions. Gyanome works to change the disequilibrium in the quality of education available for children in private schools and government schools.
Women empowerment for sustainable rural development
He works with Swayam Sikshan Prayog (SSP), an NGO that works to build women entrepreneurship and leadership institute to foster and create women entrepreneurs, leaders and change-makers in their communities. SSP has proven that if empowered, grass root women can lead inclusive and sustainable development in rural Indian. It has pioneered grassroots women network (SHGs) where women leaders engage with local governments and drive social impact, and influence action on social issues such as sanitation, housing, health, water, and livelihoods etc
Healthcare
Cancer in women is spreading rapidly in India. It is reported that one in 22 women in urban India is expected to develop cancer in their lifetime. Dr. Chinchure supports various activities of Prashanti Cancer Care Mission, particularly in the area of developing new solutions for screening and diagnosis of women related cancers.
Social entrepreneurship
Dr. Chinchure works with Deshpande Foundation in various activities, particularly in the area of social entrepreneurship. The Foundation is doing transformational work in India in the areas of education, entrepreneurship, agriculture, and skills development.